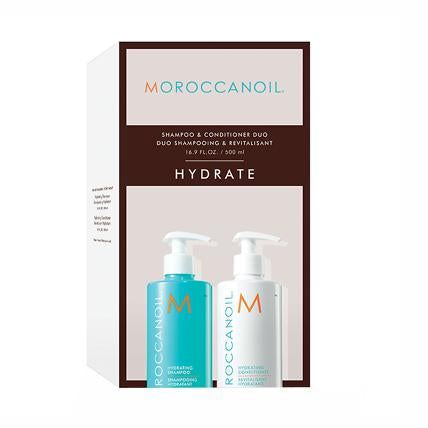 Moroccanoil Hydrating Shampoo & Conditioner 500ml Twin Pack
Platinum Hair Extensions Ireland
Description

FOR A LIMITED TIME ONLY - AVAILABLE IN A 500ML TWIN PACK

SAVE 40%


Suitable for Dehydrated Hair

Moroccanoil Hydrating Shampoo

This Moroccanoil Hydrating Shampoo features a gentle but moisturising formula that infuses dehydrated hair with antioxidant-rich Argan oil, Vitamins A and E, red algae and other replenishing nutrients. Hair will look and feel healthier, with increased manageability and super shine. Moroccanoil Hydrating Shampoo is gentle enough for daily use and provides optimal hydration for normal to thick colour-treated hair.