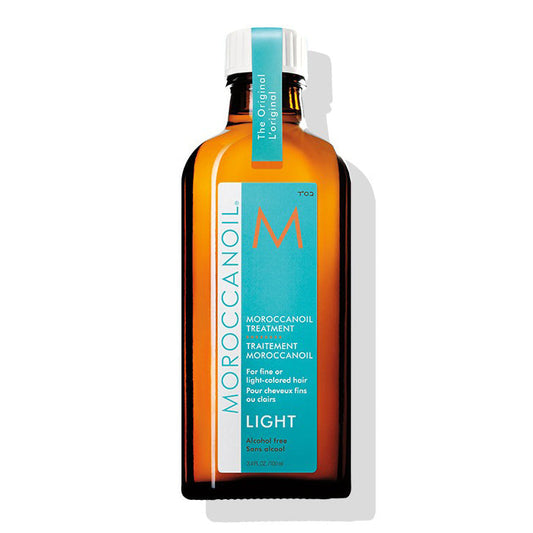 Moroccanoil Treatment Light 100ml
Platinum Hair Extensions Ireland
Description

Experience the power of Moroccanoil Treatment Light, a revolutionary styling, finishing and conditioning product for fine to medium hair types. Instantly absorbing, Moroccanoil Oil Treatment helps eliminate frizz, is excellent for detangling your locks and provides long term condition of your hair. A wondrous multi-tasker, Moroccanoil Treatment Light helps to soften unmanageable hair, build flexible strength, restores the shine and softness to once dull, lifeless looking hair and even protects against environmental damage. If your hair's been damaged by colouring and styling or you have hair extensions, Moroccanoil Treatment Light is for you. The unique quality of instant absorption allows it to impart instant shine without leaving an oily residue. Perfect for blonde and fine hair while reducing drying time as the oil drives water out of the hair.


For Hair Extensions:

Use Moroccanoil Treatment Light on the hair ends only!